What does it feel like to have a compelling resume?
A compelling resume gets hiring managers to take action. It also gives you a lot of confidence:
You know that your resume looks professional…

It represents who you are…

It quickly and easily presents you as the optimal candidate for the position…

Hiring managers look at your resume and want to call you right away.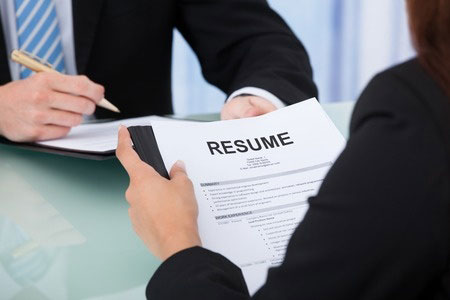 Imagine how great that would feel! You would enjoy job searching and get to choose the most interesting, challenging and rewarding job you wanted.
If you could have that you wouldn't wait any longer to get it.
Well don't!
Contact our resume writing partner, Professional Resume Services at 877-970-7767 to have your resume professionally written. Mention "Wolfgang Career Coaching" to get our 15% discount on all resume writing services.
In our opinion, our clients benefit the most with a career coach AND a professional writer when crafting a resume from scratch. The team over at Professional Resume Services are the best in the business! Their writers are all certified with 5 – 15 years experience and many are award winners.
You can contact them directly at 877-970-7767 for resume writing services; contact us at 512-850-4425 for resume reviews and other coaching services.
Get the confidence and help you need to land the big interview!
Resumes need to grab your attention and stand out in a crowd. Hiring managers are flooded with resumes so you need to put your best foot forward. Professional Resume Services give clients a big advantage in the job market with resume packages priced by your level of experience:

Entry-Level
Resume Package
Entry-Level Resume Package
It's time to realize your potential. Show your managers that you take initiative and address issues larger than your role.

Professional
Resume Package
Professional Resume Package
A rewarding career is waiting for you. You are ready to take the next step in your career – grab a promotion or become a manager or executive.

Mid-Level
Resume Package
Mid-Level Resume Package
Your time has arrived. You are ready to take ownership of bigger issues and show the executive leadership what you can do.

Executive
Resume Package
Executive Resume Package
This may well be the toughest career hurdle you've ever faced. You know you are C-level material but it seems the stars haven't aligned to get you there.

Executive Transition
Resume Package
Executive Transition Resume Package
Transitioning to a C-level position at a new organization isn't easy. Opportunities that fit your expertise and meet your career goals are somewhat rare.
Do I need professional resume writing?
People regularly ask us if their resume needs rewriting. To help address that question, here are some reasons our past clients have found value in our writing services:
Get a new resume in less than 10 days

Proven process for optimizing a resume for different job descriptions

Walk clients through the entire process

Quality resumes that make a difference

Give upfront quote and commit to client's satisfaction

Clean, modern, eye-catching resume templates

Consistent formatting that is easy to edit

Intake process that prompts deep reflection & insight

Latest trends and best practices built in

Identify areas that could separate you that you didn't realize

Unparalleled and relevant real-world coach experience (entrepreneur, hi-tech, employee development, HR, etc.)

High level of instruction and education

Positive reinforcement and encouragement

Eliminate concerns over resume errors and "Is my resume the problem?"
Professional Resume Services have delivered thousands of compelling resumes that helped our clients land interviews and feel empowered when applying for jobs.  We would like to help you, so please call 877-970-7767 or complete the form on the right to get started.