A professional resume review can make the difference!
You have a modern resume if your resume:
uses a contemporary layout and is inviting to read

utilizes keywords properly for automated searches

presents compelling experience and results

has no red flags which are turning employers off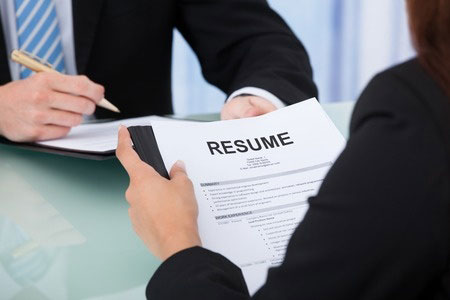 A compelling resume will stand out and get noticed! The challenge is keeping up with all the resume trends and new recruiting technologies employers use. Expectations are changing in so many areas: layout, language, structure, sentence length, headings, etc.
Resumes need good writing as much as a good strategy.
But wait… you are good at your job, not resume writing!
Contact us for a professional resume review where we'll apply industry best practices and our own experience to make your resume shine.
The career coaches at Wolfgang Career Coaching have written and reviewed thousands of resumes and coached just as many clients. Our difference is that your resume is reviewed by a professional career coach who knows how to write an outstanding resume as well as educate you on an effective career transition strategy.
See what our clients say and read the case studies showing their success. You can also download free resume samples from our library.
If you are comfortable writing resumes and have had success in the past with yours, you may need just a checkup. Our Resume Review service is ideal for individuals that already have a solid resume and need help modernizing it, improving the language and making it look professional and polished.
Wolfgang Career Coaching can review your resume thoroughly to also make sure it brands you appropriately, positions you effectively for a particular job and doesn't have red flags or omissions that could be impacting your success. Our resume review includes multiple revisions and a one-on-one consultation:
A remote or in-person consultation with a Career Coach to critique your current resume. Clear instruction on how to update your resume with the feedback you received.
Education on how to create a career summary/profile, determine which skills to include, write the content for each of your positions, properly format and highlight, and use keywords.
The opportunity to have your updated resume reviewed by your Career Coach/Writer, up to two times
Contact us today about a fast turnaround on a resume review by one of our professional career coaches/resume writers.
Resume Review: $360
Do I need professional resume review?
People regularly ask us if their resume needs rewriting or just a resume review. To help address that question, here are some reasons our past clients have found value in our resume review services:
Get a resume review in less than 10 days

Proven process for optimizing a resume for different job descriptions

Walk clients through the entire process

Quality resumes that make a difference

One price and a commitment to your satisfaction

Clean, modern, eye-catching resume templates

Consistent formatting that is easy for you to edit

Latest trends and best practices

Identify areas holding you back that you didn't see

Relevant real-world coach experience with a diverse background

High level of instruction and education

Positive reinforcement and encouragement

Eliminate concerns over resume errors and "Is my resume the problem?"

No more wondering if you missed something
We have delivered over 2,500 convincing resumes that helped our clients land interviews and feel empowered when applying for jobs.  We would like to help you, so please call 512-850-4425 or complete the form on the right to get started.