Would you like recruiters to come to you with great job opportunities? Recruiters do this every day using LinkedIn. Are they finding you? The difference is writing an optimized linkedin profile.
Just about every recruiter uses LinkedIn because there are hundreds of millions of members. Yet only half of LinkedIn profiles are complete and even fewer are updated regularly. Thus, with a properly written LinkedIn profile, you significantly increase the chances that you'll be found by hiring companies.
So get spotted by recruiters with a professionally written linkedin profile.
Hire a linkedin profile writer to optimize and improve your linkedin profile. There's a strong chance you will find a job faster and have a selection of job opportunities to choose from!
Watch your LinkedIn profile page views soar! Then see yourself in a new job or career. Contact us for a free consultation.
Why us?  We're career coaches and branding experts who have written and reviewed 1,000+ linkedin profiles. We tune your profile AND train you on how to actively use LinkedIn to effectively conduct your job search. Lastly, we've helped many clients find their next job using linkedin.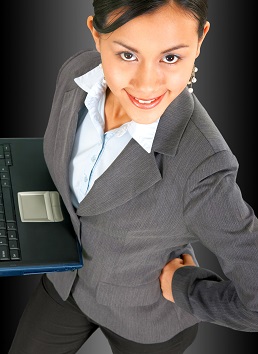 Benefits of an optimized LinkedIn profile and training
A great LinkedIn profile and solid social media marketing plan are essential tactics for a speedy job search and well-rounded professional brand. Linkedin profile writing and optimization from a career coach helps more than you think. But that's only part of it. Our LinkedIn training is the difference so that you have both an active AND passive job search strategy. Benefits include:
Recruiters and hiring managers find you
Tap into the hidden job market
Find companies and contacts to network with
Improve your network and make important connections
Create a clear, compelling professional brand
Set the stage for wanting to read your resume
Bring out your best and eliminate any errors or turn-offs
Tips and advice from a professional career coach
Why choose Wolfgang Career Coaching?
We know what works
Our staff of professional career coaches has delivered 1,000+ LinkedIn profile reviews. We've completed even more resume reviews! We stand by our online reviews and success stories. We get the job done and help you reach your career goals.
We know how to get noticed
Your social media presence and LinkedIn profile are parts of your professional brand. We use these tools ourselves to market our business. We receive hundreds of new leads and clients every year – another proof point about our knowledge of social media and ability to use them to achieve your goals.
We understand your career
Writing a linkedin summary is one part of achieving your career goals. You get both when you work with us. We stay on top of industry and technology changes and understand how they impact your job search and career development. This way, you see a fast return on your money and your investment pay off.
LinkedIn Profile Writing Services
Our LinkedIn and resume review and writing practice is delivered by a seasoned coaching staff with decades of combined real-world experience. We work with you towards your goals including the following services:
Thoroughly reviewing your resume, social media and professional branding
Understanding your story and career objectives
Devising a strategy to achieve your goals
Establishing how to measure your success and return on your investment
Writing your profile and 2 rounds of revisions
Career coaching and professional branding advice and next steps
Let us help you reach your goals, makeover your LinkedIn profile and stand out to recruiters and your professional network. Get your free 1/2 hour consultation by calling 512-850-4425 or by completing the form on the right.