What will your life look like in 1 year? In 10 years?
What do you want your life to look like in 1 year? 5 years? 10 years? It's easy to say "I want a life by design" but much harder to create and implement that vision.  You need the tools, support and guidance to make meaningful changes so you can have a fulfilling life, meaningful relationships, and a successful business or career. In these cases, it makes sense to find a life coach to work with.
Things don't need to be "broken" in order to want changes in your life.  Nor do you have to give up what you already enjoy about your life.  It's also about focusing on what are you passionate about! Maybe you're just feeling stuck or have other forces pushing their will on you. Maybe your not satisfied with your business or career.
If you can relate, then you owe it to yourself to investigate coaching. The results will amaze you and change your life! Improved self-esteem, confidence, increased joy and life/career satisfaction… that's what life coaching is all about!
Take charge of your life and use a life coaching specialist to help you succeed. Contact us today for a no-cost initial consultation.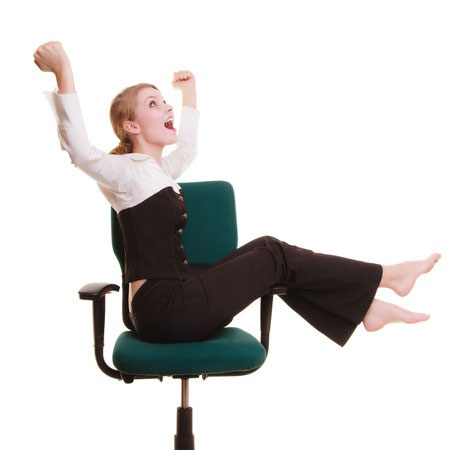 You are in charge of your life & career… so make them great!

How can we help you?
Why Choose a Life Coach from Wolfgang?
Wolfgang Career Coaching is different from other life coaching companies because of our breadth of expertise. Is your life intertwined with your business and your career? We believe it is which is why we have a collective of coaches who can serve the full breadth of needs of our clients. We're your personal success coach!
Our life coaching practice is headed by Michelle Poole and Candace Avila – both with years of experience helping clients find their life purpose and create the lives they want.
Benefits of Business Coaching and Life Coaching
It's time to create the life or business you want and deserve! This means being in charge of your life's direction by doing the following:
Developing a long-term vision for your life, career or business
Getting to the heart of your challenges
Identifying what is holding you back and putting it behind you
Getting "unstuck" while building self-esteem and confidence
Forming healthier relationships
Improving your focus and achieving your goals
Finding a life of purpose and meaning that you can be proud of
Reducing the stress and worry weighing on you
Finding joy and satisfaction in your life, career and business
Who Benefits from a Life Coach?
Many of our life coaching clients have come to us with questions like these:
Why do I feel so scattered and without focus?
I feel stuck in life and in a rut.  I need to know how to get out of a rut.
How do I balance being a good role model for my children with taking the time I need for me?
How do I make a bigger impact on my community and the world around me?
How do I keep resentment and jealously out of my thoughts?
What's the key to getting everything done in a 24 hour day?
How do I appear more confident in my personal and professional life?
What can I do to let go of the past and and be less anxious about the future?
How do I embrace change and stop fearing the unknown?
Our face-to-face or online life coach services include:
Pairing you with a the right life coach who brings years of experience.
Personalized action plan for making changes in your life at a pace you are comfortable with.
Customized research and session preparation.
Private and confidential one-on-one, face-to-face meeting time.
Communicating with you over Skype, FaceTime, or telephone or meeting in-person.
Let us help you envision your next year, next 5 years and next 10 years. Start taking the steps today to make it a reality.  Get your free 1/2 hour consultation with a specialist by calling 512-850-4425 or by completing the form on the right.