It's exciting to start a new job! Getting a job offer is the result of a lot of hard work, some luck, persistence and an effective strategy. When your strategy isn't effective, a job search can drag out and cause you to miss the right opportunities.
Don't wait to find that new job opportunity. Contact us today for a no-cost initial consultation.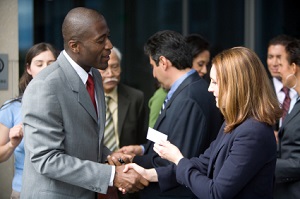 In a competitive job market, you need to put your best foot forward. We work tirelessly to help you:
Accelerate your job search and get you closer to your goals.
Learn timeless techniques for researching and evaluating jobs.
Fill in the gaps in your networking strategy.
Identify and correct any issues that are blocking you from the next step in your job search.
Sustain forward momentum by working with an accountability partner.
Do I Need A Better Job Search Strategy?
Here are the reasons why our past and current clients have come to us for counseling with their job search:
How do I use my network to get more interviews?
I send out resumes but rarely get call-backs.
It's hard to tell if I will like some of the jobs out there.
How do I find out about upcoming jobs? What is the hidden job market?
How should I effectively be spending my time on job search?
I can't decide between job offers.
How do I find out what it's like to work at this company?
How competitive is my job offer and how to I effectively negotiate?
Job Search Strategy Service Package
We take a 360 degree look at your job search, create an action plan and then help you achieve your goals, including:
Teach you modern networking practices and how to leverage your network.
Review your resume, cover letter, CV, etc. for how they position you for the job you want.
Keep you motivated and positive while also holding you accountable for your progress.
Show you techniques for properly researching companies and industries.
Tap into the power of social media and new ways to connect with others like you.
Find, apply for and follow-up appropriately on job opportunities.
Help you create and stick to your job search strategy and action steps.
Let us help you develop a job search strategy that moves you past obstacles and quickly gets you to your goals and new career.