In a competitive job market, you need an advantage. You worked hard to get this interview and this is your chance to show that you are the best candidate. Wolfgang Career Coaching helps clients like you gain that advantage by preparing for job interviews.
Great interviews are a combination of your confidence, strategy, preparation and practice. If you want to develop a winning interview strategy and prepare great answers to interview questions, contact us today for a no-cost initial consultation.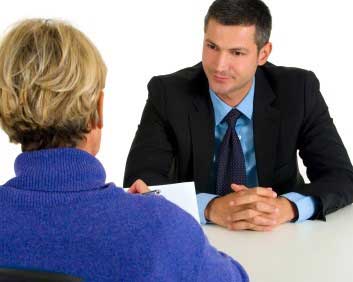 Learn life-long interview skills so that you are always prepared for casual and formal interviews. Your preparation can include:
Conduct interviews with confidence and poise
Prepare for job interviews with the right research and practice
Handle hard questions and clearly demonstrate your unique value
See yourself on video and breakdown areas for improvement
Gracefully respond to sensitive personal history questions
Learn critical tactics for different interview formats and environments
Do I Need Mock Interview Practice?
You don't get second chances with interviews so make each one count by practicing mock interviews and preparing your answers to job interview questions. Here are reasons, from our past clients, to get interview help:
My interviewing skills are rusty
Returning to the workplace
Made it to final round but I was runner-up
Am I doing something wrong in the interview?
Moving to a new city
Recent college grad
Going after a more senior position
Recent career change
Not sure if my answers are good
I'm an introvert and need to be more comfortable with interviews
Interview Preparation Service Package
Wolfgang Career Coaching is one of the top interview preparation services. Countless clients have received job offers following their work with us which includes:
(2) One-on-one education sessions on interviewing tips, techniques and strategies.
(1) mock interview based on job description of your next interview.
Research and practice your particular interview questions.
Simulate and conduct formal, informal, panel, etc. interviewing formats.
Interview Preparation Service Package: $595
Our job interview preparation counseling will give you an advantage over other candidates and help you shine through your responses to tough questions, poise and confidence!