Take your career to the next level
Making your way up the corporate ladder is hard work.  Each step is more challenging than the last.  You've made a tremendous investment to get to this stage of your career so it only makes sense to work with an executive coach to help get you to the next threshold and to make sure you are successful, professionally and personally.
Bill Gates famously stated "everyone needs a coach".  Eric Schmidt said "the one thing people are never good at seeing themselves as others see them.  A coach really, really helps." If all famous athletes and high-powered business executives have coaches, should you?  To get to the top of your game and stay there, you need an executive and leadership coach, reach out to us and meet our coaches.  Find out how you can move beyond your current limitations and achieve your aspirations.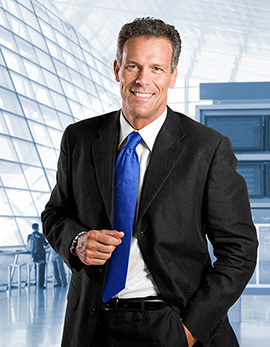 Executive & Leadership Coaching Benefits
Working with an executive and leadership coach is a transformative process that changes your perspective and enables you to perform at your highest level and maximize the opportunities ahead of you.  This includes:
Feel more confident in your choices
Achieve a better work-life balance
Improve working relationships
Sharpen your focus
Identify and achieve your personal goals
Reduce the stress and worry weighing on you
The first difference is that we are executive coaches who add a unique blend of leadership coaching to our services. Our team is trained and certified in Leadership Circletm, Daring Waytm and Playing Bigtm. Combining our deep insights on leadership coaching with executive coaching, we feel we offer a very unique service.
Additionally, we have a very strong team of executive coaches who bring decades of corporate experience to bear along with cutting-edge training and a track record of successful engagements. Finally, when you work with Wolfgang Career Coaching you'll find a caring and hard-working team that leads with their values and believes in the power of transformation.
Executive Coaching Services
Our executive coaching practice is headed by Michelle Poole and Amy Wolfgang – both with years of experience helping executives achieve personal and business goals. Specifically, our executive coaching services include:
Developing the skills needed to manage new areas you are now in charge of
Overcoming business challenges and finding opportunities in them
Helping you stay focused and accountable
Identifying and modifying leadership gaps
Working on communication issues with teams and individuals
Let us help you reach your goals, positively impact your organization and become the leader you are capable of being. Get your free 1/2 hour consultation by calling 512-850-4425 or by completing the form on the right.