It is remarkable to see a client achieve an "aha!" moment from a personal career assessment. Lucky for us, we see it all the time! We live for interpreting your career test and helping you gain invaluable insight into who you are, what you truly want and what careers might lead to your deepest satisfaction.
Let's discuss your career and how the right career assessment might help by contacting us today for a no-cost initial consultation.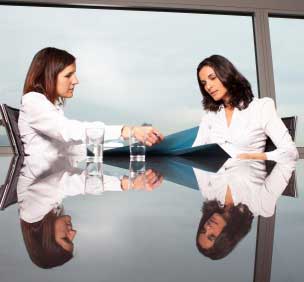 Knowing what makes you tick, what drives you and what is fundamentally important can change your paradigm. You'll not only view your career and job differently but also other important aspects of your life. Knowledge of oneself leads to informed decisions and recognition of the right opportunities. That clarity and focus lasts a lifetime and steers you towards the things that make you happy.
Who Needs a Career Assessment?
Many of our current and past clients who took career tests were seeking answers to:
Is this job right for me?
What would I enjoy doing day-in and day-out at my job?
How do I interact with my boss and co-workers best?
What type of companies will I have a deep connection with?
Career Assessment Service Package
Career assessments are the cornerstone of our career coaching and counseling practice. Our service offering includes:
Expert analysis of your needs and which assessments will deliver the proper insight.
Access to career tests and assessments including Myers-Brigg Type Indicator (MBTI), Skill Scan, DISC and Strong Interest Inventory.
Discounts on those career tests
One-on-one sessions to review test results, interpret the results, and align them with your skills, personality, values and interests.
There are many assessments out there and even more ways to interpret your results. We get you the right assessment, help you interpret the results and then help synthesize their meaning into your life and career.