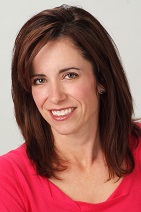 Candace Avila
Candace utilizes her extensive coaching and counseling skills and experience as a successful business owner to resolve current issues and help clients reach their goals. Her approach involves deep listening, powerful questioning, challenging her clients to be brave and take bold action in order to achieve great results.
Candace Avila is a professional life and business coach who specializes in working with women. She earned a Master of Education in Counseling from University of Texas Pan American, completed Coach U's Accredited Coach Training Program, and has 20 years experience the field of coaching and counseling. Her experience also includes public speaking, entrepreneurship, and marketing. Ultimately, Candace helps her clients move through the mental "gunk" that is getting in their way and discover their true life path. The end result is that her clients are happier, make more money, and reach their goals, in less time than on their own.
Accredited Coach Training Program at Coach U

Master of Education in Counseling

20 years of combined experience in the fields of coaching and counseling

Professional speaker having presented at Texas PTA, We Are Girls, National Junior Charity League, National Association of Professional Organizers, among others

Entrepreneur and founder of www.SmartCookiesSchoolforGirls.com

Currently enrolled in Neuro-Linguistic Psychology (NLP) practitioner training program
Story
When Candace Avila started college she knew she wanted to help people and have an impact on the world. More than anything, she wanted to help people transform their lives. Being young, and perhaps a bit niave, she focused her efforts on working with juvenile delinquents and adult parolees thinking she could help them improve their lives. Over the course of the next several years she earned an MEd in Counseling and shifted gears, becoming a counselor and Student Success Program Director at a local college. Candace loved working for the college and helping students achieve their dreams. In her spare time, Candace worked towards becoming a licensed psychotherapist. She logged countless hours in the evenings and weekends, working with victims of abuse and the mentally ill.
Overtime it became clear she was gifted at motivating and coaching people to reach their goals; and moving them forward when they got stuck. Coaching, not counseling, was her true path. This was not a welcome realization for someone who had spent years pursuing a similar, yet different career. Add to that the fact that the life coaching profession was still in its infancy (this was the year 2000), it seemed a completely unrealistic career choice. Burnt out and discouraged Candace abandoned pursuit of her psychotherapy license.
Schedule Candace
Book a session or an initial consultant with me today. Looking forward to meeting you!
Expertise
Discover Your Right Career
Navigating a Career Change
Career Coaching for Couples
Real Life Experience
Deciding she needed a fresh start, Candace rebranded and marketed herself in a way that enabled her to be hired as the Assistant Director of Events at the University of Houston. Talk about a career transition! While she was good at her job and found it thoroughly fun and exciting, it quickly became clear to Candace that this job was not her soul's calling.
Over the next 10 years, Candace's life went through many transitions. She married, became a mother, and off-ramped from her career in favor of being a full time mom; moving the family multiple times in support of her husband's blossoming career. By the time she was ready to resume her career, life coaching had established itself as a viable career path. So she dove in, receiving the first of several coaching certifications, and launched her coaching career in 2010.
All of this experience and training has enabled Candace to figure out what works, what doesn't, and how to get her clients the results they desire. By now Candace has worked with hundreds of clients, individually and in groups. In addition to using traditional career assessments and coaching techniques, Candace utilizes her intuitive skills and teaches her clients to trust themselves. In addition to helping clients navigate a career change, she specializes in couples career counseling (growing together instead of apart), divorce recovery coaching, and business coaching for coaches, therapists, and healers.
Let Wolfgang Career Coaching help you move forward in your career!
Contact us today if you'd like to work with Candace.
We work nationwide and draw quite a few clients from Texas cities including Dallas, Houston, San Antonio and Fort Worth.