In September, Forbes published a list of 75 career-related websites they believe deserved special recognition. I appreciated that the authors chose many different types of sites. Within the list, you will find job boards (general and industry-specific), blogs, career coaching websites, etc.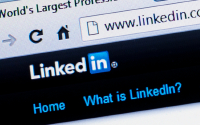 I particularly like the author's recommendation to routinely look at industry-specific job websites (i.e. Dice.com for tech jobs, idealist.com for Non-Profit, mediabistro.com for media jobs) in addition to general sites (indeed.com, monster.com). Here is the entire list.
The list is quite extensive and my clients and I use many of the sites. It's hard to narrow it down, but a few of my favorite sites are below:
The internet is full of websites individuals can access for career information, new jobs, tips/techniques, etc. including our online career counseling center. Forbes did a good job identifying 75 websites that can be particularly helpful. What is your favorite site from their list? Which website is missing that you find particularly helpful? Please share in the comment section below.