Transition to independent consultant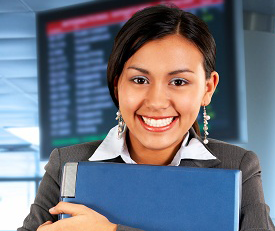 Mary specializes in a complicated piece of business software. She has a long history with the software, however, her current employer doesn't nearly require all of her skills. There is a robust consulting ecosystem for this software and Mary is confident she can provide excellent value. While she understands the software she's not sure how to run a business.
Mary and her coach zeroed in on this set of goals:
Mary needed a
solid networking plan
that included leveraging her network across the nation. She and her coach developed her strategy and messaging for a variety of scenarios. Then they established weekly & monthly goals and a process for reviewing her attainment. She and her coach also agreed on
recurring meetings to see how she was feeling
about her career change.
Sales was just one aspect of Mary's business so she and her coach marched through a business plan helping Mary write the plan and address areas that needed more research and development. While doing this Mary kept a list of action items needed to make sure her business would run smoothly and her clients would have a professional experience.
Mary and her coach went through a few trainings on time management best practices as well as life-work balance sessions. They also came up with a way of tracking capacity and knowing what amount of time should be dedicated to her business during slow and busy times. Plus, this is a topic that they will cover during their recurring meetings.
Mary is finding out that finding new clients is not easy. Fortunately, she is finding opportunities by networking with other consultants who need capacity.