Provide a smooth transition for your employees
Your workforce can make or break your business. As baby boomers retire, the US workforce will become more & more competitive. This means you need to take care of your team and stand out so you attract the best new talent. At the same time, you are responsible for the bottom line and need to find ways to increase productivity and performance.
Adding employee coaching to your Employee Benefits Program can lead to improvements in retention and productivity.

Would this help you?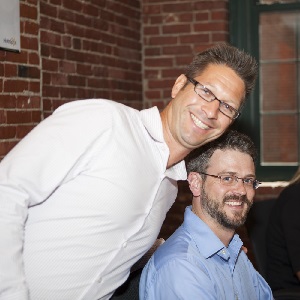 It's time to think outside the box.
Progressive, value-driven organizations realize the benefits of coaching. Coaching leads to positive transformation in people's lives. Research shows that positive transformation will boost employee engagement, productivity and overall effectiveness of the people who work for you. In turn, these organizations see positive results on their bottom line.
Who needs employee coaching?
Many of the corporations and organizations we work with first asked these types of questions:
How do I get my employees more engaged?
What are ROE (Return on Employee) and ROC (Return on Culture) of coaching?
What employee services can lower attrition?
How do I improve morale?
How do I find out how happy my employees are?
The impact of employee engagement
Disengaged employees are costing billions. According to Gallup, 70% of the US workforce is disengaged causing $450B per year in lost productivity. High attrition takes a big bite too. The cost of replacing an employee can be as high as 3x that employee's salary.
Here's the good news. Happier employees are more productive and 50% less likely to think about quitting. Plus, they are more willing to go the extra mile.
Our employee engagement programs are handled through our sister company, Coaching 4 Good (www.Coaching4Good.com). Request more information or schedule a free lunch-n-learn by calling 512-850-4373 or completing our contact form on the right.