Ready to break through to the next level?
Your time has arrived. You are ready to take ownership of bigger issues and show the executive leadership what you can do. Maybe that promotion keeps alluding you or you're languishing in your current role.
Don't waste any more time. Make it happen with a resume that positions you as an accomplished leader.
REALITY: Your resume has to demonstrate your ability to impact people, organizations, and the bottom line.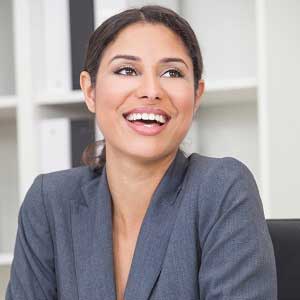 Geared for individuals moving toward an executive-level position. Great for Senior Managers, Directors or senior-level subject matter experts. This package will focus on your leadership and notable career accomplishments. The Mid-Level Resume Writing package is right for:
Managers, Directors and high-level individual contributors
Individuals with 11 + years of professional experience
Those with a track record of delivering key accomplishments
People anxious to show what they can do on the next level
Contact our resume writing partner, Professional Resume Services at 877-970-7767 to have your resume professionally written. Mention "Wolfgang Career Coaching" to get our 15% discount.
In our opinion, our clients benefit the most with a career coach AND a professional writer when crafting a resume from scratch. The team over at Professional Resume Services are the best in the business! Their writers are all certified with 5 – 15 years experience and many are award winners.
You can contact them directly at 877-970-7767 for resume writing services; contact us at 512-850-4425 for resume reviews and other coaching services.
When you invest in the Mid-Level Resume Writing package you receive:
Professionally written Resume in multiple formats
Cover letter
Thank You letter template
Reference Dossier
Phone consultation with your Certified Resume Writer
This resume package is an investment that pays for itself many times over by helping you move into a position that challenges you and keeps your career on an upward trajectory. Let our team of award-winning, certified resume writers and career coaches elevate you to the next level.
Download free resume samples from our library.