Are you ready to show what you can do?
It's time to realize your potential. Show your managers that you take initiative and address issues larger than your role. Maybe something is stopping your superiors from taking a chance on you.
Take the initiative then. Get a resume that shows your huge potential upside and positions you as an invaluable go-getter.
REALITY: You only have 5 to 10 seconds for a hiring manager to decide to call you based upon reviewing your resume.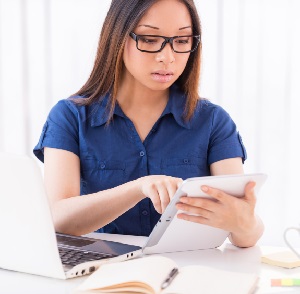 Perfect for students and recent graduates. This package focuses on highlighting your course work, internships, early experiences, and skill set. The Entry-Level Resume Writing package is right for:
New hires, recent graduates, or college juniors/seniors
Individuals with 0 – 2 years of professional experience
Those who want to stand out from the crowd
People with the desire to show what they are capable of
Contact our resume writing partner, Professional Resume Services at 877-970-7767 to have your resume professionally written. Mention "Wolfgang Career Coaching" to get our 15% discount.
In our opinion, our clients benefit the most with a career coach AND a professional writer when crafting a resume from scratch. The team over at Professional Resume Services are the best in the business! Their writers are all certified with 5 – 15 years experience and many are award winners.
You can contact them directly at 877-970-7767 for resume writing services; contact us at 512-850-4425 for resume reviews and other coaching services.
When you invest in the Entry-Level Resume Writing package you receive:
Professionally written resume in multiple formats
Cover letter
Thank You letter template
Reference Dossier
Phone consultation with your Certified Resume Writer
This resume package is an investment that pays dividends for decades to come by helping you take the next leap in your career… today! Let our team of award-winning, certified resume writers and career coaches jump start your career.
Download free resume samples from our library.