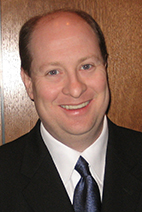 Steve Graham
Having a coach early in his career made Steve believe in the impact of coaching, both personally and professionally. He has a passion for helping others, and establishing transparent relationships with trust as the foundation. He believes coaching can have a lasting impact on individuals and the organizations they serve.
Steve Graham serves as Vice President for Marketing, HR Business Partner, and college instructor. He holds graduate degrees in management and higher education. As a life-long learner, he has additional graduate and professional education in executive & professional coaching, health care administration, and strategic human resource management. He is a certified HR professional with The Society for Human Resource Management, certified coach with the International Coach Federation, and a Global Career Development Facilitator.
Works with college students, mid-level professionals, and executives.
Experienced in media, marketing, business development and HR.
Works in higher education as an instructor and curriculum developer.
Serves as coach and peer advisor to new and existing faculty.
Certified HR professional, ICF Certified Coach, and Career Development Facilitator
Experienced in: Career Coaching, Leadership & Talent Development
Special interest in coaching those working in healthcare organizations.
ICF (International Coach Federation) Professional Certified Coach (PCC)™
Story
Steve Graham's early coaching experience inspired him to become a coach. Having someone walk with him on the journey built his confidence and made a lasting impact on his life! It spoke to his passion for serving others. He finds it so rewarding to see how far his clients have progressed since he began the coaching journey with them. His goal is to cultivate a beneficial and sustaining partnership with every client.
My Ideal Client
New managers, adult learner, college senior preparing for graduate school or professional program of study (Pre-Law, Pre-Med). Healthcare employees.
My Coaching Specialty
Leadership development, career coaching, New managers, working with adult leaners in college programs.
Schedule Steve
Book a session or an initial consultant with me today. Looking forward to meeting you!
Expertise
Career Development/Transition
Preparing for Graduate School
Certifications
Society for Human Resource Management-Certified Professional in Human Resources (SHRM-CP)
ICF (International Coach Federation) Professional Certified Coach (PCC)™
The Center for Credentialing & Education-Global Career Development Facilitator (GCDF)™
National Career Development Association-Certified Career Services Provider™ (CCSP)™
The Recruiter Academy-Certified Healthcare Recruiter (RACR)™
ICF (International Coach Federation) Professional Certified Coach (PCC)™
Special Training
Graduate Certificate in Executive & Professional coaching from the University of Texas at Dallas.
Graduate Certificate in Healthcare Administration from the University of Cincinnati.
Professional Development in Strategic HR from Cornell University.
Career Development Training via a NCDA (National Career Development) Program
Recruiter Academy training in healthcare recruiting
Certified to Administer These Assessments
The Caliper Profile
Strong Interest Inventory ®
EQ-i 2.0 & EQ-i 360 Certified Practitioner™
DISC ®
ABLE 360 ® (Assessment of Basic Leader Effectiveness).
ARSENAL™(Stress Management-Employee Wellness)
FIRO ® Element B™ (Fundamental Interpersonal Relations Orientation).
Authorized partner with Hogan Assessments, I am qualified to use the Hogan Personality Inventory (HPI) and the Motives, Values and Preferences Inventory (MVPI).
Let Wolfgang Career Coaching help you move forward in your career!
Contact us today if you'd like to work with Steve.
We work nationwide and draw quite a few clients from Texas cities including Dallas, Houston, San Antonio and Fort Worth.