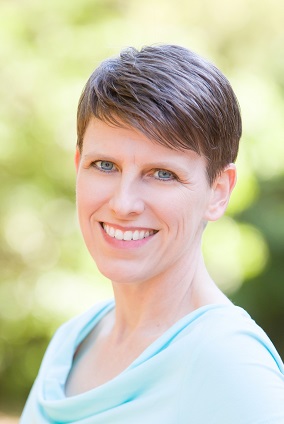 Shannon Alexander
We each came to this planet with a mission, a purpose. We are each here to make a difference in our own unique way. It is Shannon's mission to help her clients share their unique gifts with the world while living fully, authentically, and on purpose. Her approach is forward-thinking and solution-focused. She can help you get past the fears, doubts, and limiting beliefs that keep you stuck, and gain clarity on a new direction. You are not just creating a new career, but also a new life!
Shannon is a Licensed Professional Counselor, a Board Certified Life Coach, and also a CPA (Certified Public Accountant). She holds two Master's degrees: a Master in Professional Accounting from The University of Texas at Austin, and a Master's in Counseling Psychology from the University of Houston. She has 6 years of corporate experience in the business world plus 15 years of experience in counseling and coaching. Her background in therapy is very advantageous to her clients, as she is able to understand more fully why they are stuck and then help to propel them forward.
Licensed Professional Counselor
Board Certified Coach
Certified Public Accountant
15 years experience helping clients with career and life transitions
Personal experience with successfully changing careers
Story
Shannon knows what it's like to feel trapped in a job, living the life that others expect of you. At times, she felt that she was so far off course that she could never live the life she wanted for herself. But, one thing that has remained consistent throughout her career is her search for meaningful work. This passion started because her first career choice was not a good fit for her.
That first career began over 20 years ago when she worked as an accountant. She worked for a prestigious accounting firm and rose quickly in the ranks. Everyone expected her to have a long and successful career in that field. They were all floored when she left to pursue a graduate degree in psychology.
From the Wrong Career to Meaningful Work
A common reaction was this, "You'll never make any money in psychology." But, she ignored them and excitedly enrolled and began her research study of how to find meaning in work. She spent three solid years on that research and earned a Masters in Counseling Psychology along the way. She became a Licensed Professional Counselor and also earned her Board Certified Coach certification a few years later. She worked successfully in therapy and coaching for many years.
Schedule Shannon
Book a session or an initial consultation with me today. Looking forward to meeting you!
Expertise
Midlife Career Change/Exploration
Confidence and Self-esteem
Goal-setting and Accountability
Well, she calls it successful because she loved it, but she wasn't making much money. Without realizing it, she had dutifully believed what she had been told years before. When a series of events put her family into a financial crisis, she did the unthinkable and went back to an accounting job. You know, because "you can make good money as an accountant." This solved her financial problem, but she was miserable.
Do What You Love!
That miserable job was the turning point for her. She knew she had to do the work necessary to shift her limiting beliefs and get beyond her fears about her ability to make good money doing what she loved. She left that job and went back to coaching, focusing all her energy on helping others achieve the career and financial success that she finally achieved.
Shannon's Ideal Client
Shannon's ideal client is a mid-career professional woman who feels she has been living the life that was expected of her, doing what she was "supposed" to do. But, she has this nagging sense that she was meant for so much more. She wants to break free, but she feels paralyzed by fear. She's unsure about what direction to go and worried that she can never make enough money doing what she loves. But, she knows she is ready to live life on her terms, follow her dreams, and make a difference in the world in the way that only she can do.
Shannon's Coaching Specialty
I work primarily in the Discovery and Exploration stages of career coaching. If you are interested in beginning a new entrepreneurial adventure, but you need the clarity and confidence to get started, we are a perfect match! I help you get crystal clear on your new direction and get past the fears, doubts, and limiting beliefs that hold you back. I also work with clients who need clarity on a new career direction (with an employer). We work together to gain crystal clarity on your new career, then you can seamlessly transition to one of our other coaches for detailed work on your resume and LinkedIn profile.
Why Coaching is Shannon's True Passion
Shannon is passionate about personal growth and fulfilling her full potential. She gets chills when she can help someone else along that path.  We need someone to encourage us when it gets hard, to hold us accountable when we get lazy, and to show us what's possible if we stay the course. Shannon loves the fact that there are little league coaches and also coaches for Olympians. You never outgrow the need to have someone on your team, helping you rise to that next level. She is honored to fulfill that role for her clients.
Let Wolfgang Career Coaching help you move forward in your career!
Contact us today if you'd like to work with Shannon.
We work nationwide and draw quite a few clients from Texas cities including Dallas, Houston, San Antonio and Fort Worth.