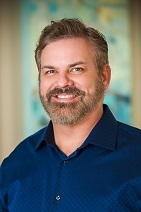 Scott Kukowski
Scott partners with clients through their career development by providing guidance, training, and support. His goal is simple: Help clients identify and then succeed in their chosen career path.
With more than 8 years professional coaching experience, Scott has a comprehensive background in mentoring and enhancing individual performance. He has over 20 years of extensive experience in multiple industries including High Tech, IT, Finance, Manufacturing, Services, and Construction helping him develop each client's career marketing campaign.
Coached individuals at all levels from New College Graduates to Senior Executives in Fortune 500 companies.
15+ years in High Tech holding technical and leadership roles. Uniquely and ideally skilled in supporting clients in the IT industry including Sales, Marketing, Finance, Development, Engineering, and Operations.
More than 8 years direct experience as a Career Advisor and Coach, assisting 1000+ clients in fine-tuning their job and career search strategies.
Social Media expert training clients to successfully network by using tools including LinkedIn, Twitter, Blogs, Facebook and Google+.
Interviewed more than 2,500 candidates throughout career and was interviewed by 100+ hiring managers.
Entrepreneur and Franchisee with startup experience.
LGBTQ community member and participant in the community as a volunteer for local and national non-profit organizations.
Story
Scott Kukowski started his career in the U.S. Navy where he worked as a data processor & systems administrator. Scott lived in Silicon Valley and spent 10 years there after the Navy working in Information Technologies Management.
Burning Out
Scott moved into Customer Support Management, leading teams in notable companies such as Netscape and Hyperion Solutions. Scott stayed in the support industry for 13 years and led teams in 5 worldwide locations. However, one day, Scott realized that being an executive was not for him – he was steadily burning out!
Taking Charge
Scott decided it was time for a change and left Hyperion. He purchased a franchise and, although he did his due diligence and researched the franchise, he didn't take the time to understand why he burned out at Hyperion. Scott's business was successful, but he wasn't happy. Running a business was stressful, so he decided to make a big change: selling his business and moving to Austin, Texas.
Schedule Scott
Book a session or an initial consultant with me today. Looking forward to meeting you!
Expertise
LinkedIn Writing & Training
In Person & Remote Coaching
New Career Path
Scott's career coach helped him realize a new career path: Career Coaching. Coaching would involve a lot of training which he could draw on from his years in industry. Best of all, it would fulfill his desire to help people. This career path was a great fit!
Career Satisfaction & Success
Since 2008, Scott has helped many people explore new career paths and/or ready themselves for their next job. He has received outstanding praise from his clients. Scott has an extensive background in Military, Government Contracting, High Tech, Finance and Accounting. He also has in-depth knowledge of many career paths such as Sales, Marketing, Customer Service, Executive Management, Product Development, Program / Project Management, and others.
Let Wolfgang Career Coaching help you move forward in your career!
Contact us today if you'd like to work with Scott.
We work nationwide and draw quite a few clients from Texas cities including Dallas, Houston, San Antonio and Fort Worth.