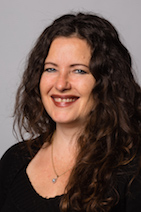 Melinda Rothouse
Melinda's approach to teaching and coaching draw on the principles of learner-centered education and humanistic psychology, as well as three decades of of experience and training as an educator, coach, facilitator, musician, and performer. She brings a commitment to mindfulness, deep listening, and engaged collaboration to her coaching and teaching work.
Melinda Rothouse is a professional creativity, mindfulness, and leadership coach, consultant, and educator, as well as a musician, songwriter, and performer. She is a certified coach with the International Coaching Federation (ICF), with over 7 years of professional coaching experience and 20 years of combined experience in creativity and career coaching, academic advising, freelance writing and teaching in higher education.
Current Ph.D. student in Psychology with a Specialization in Creativity Studies, with Master's degrees in Religious Studies and Performance Studies.

Coached individuals at all levels from college students to senior-level executives.

Entrepreneur with startup experience focusing on writing and creativity coaching.

Seasoned educator with 20 years of experience teaching and working in higher education and non-profit organizations.

Workshop and retreat facilitator focusing on creativity, mindfulness, contemplative arts and photography.

Member of the International Coaching Federation (ICF), the International Expressive Arts Therapy Association (IEATA), The American Psychological Association (APA) Division 10 – Society of Aesthetics, Creativity, and the Arts.

Certified Meditation Instructor and Contemplative Arts teacher with Shambhala Int'l.

Director of Societal Health and Well-Being and member of the Governing Council at the Austin Shambhala Meditation Center, a non-profit educational organization offering training in mindfulness meditation .

Singer/songwriter/bass player with 30 years of performing experience.
Story
Melinda Rothouse is a natural educator with an extensive background in psychology, religious studies, anthropology, and performance studies. She has two Master's degrees and has taught college-level courses in religious studies, academic writing, and creative non-fiction. Melinda has also been trained as a musician and performer.
She loved teaching and working with students but Melinda was driven by the desire to work with people in a deeper way than was possible in a classroom. After being coached, Melinda realized what she needed to do AND how to incorporate her academic/teaching experience at the same time!
Making A Profound Impact
Melinda realized that coaching was her calling. After personally experiencing the benefits of coaching, she realized the profound, transformative impact she could have has a coach. Plus, it was the perfect complement to her experience in academia.
For Melinda, coaching involves a holistic and a spiritual dimension that focuses on the whole person to foster resilience, connection, creativity, authenticity, and empowerment. In addition, coaching complements all the other modes of learning and growth she has studied.
Schedule Melinda
Book a session or an initial consultant with me today. Looking forward to meeting you!
Expertise
Career & Life Transitions
Writing & Creativity Coaching
Public Speaking & Presenting
Bringing Creative Projects to Fruition
Melinda completed her undergraduate work at Vassar College where she focused on cognitive science and music, and graduating with a B.A. in Biopsychology. She also has a Master's degree in Religious Studies from Indiana University, and a Master's degree in Performance Studies from New York University's Tisch School for the Arts.
One of her many passions is to work with people to bring their writing and creative projects to fruition. She has taught college-level courses in academic writing, composition, and creative non-fiction and worked in academic writing centers at Tulane University, Texas State University and St. Edward's University.
Client Comments
"Melinda facilitated a career transition retreat for my staff as our organization is shutting down. She worked with me to shape the content and make sure that the sessions were relevant and useful for our staff. She led a rowdy and very connected team through some great visioning exercises and helped our staff really build a plan for successful career transitions. I'm very appreciative of Melinda's coaching and would recommend her for any career development retreat or one on one coaching."

Mimi Garcia, Texas State Director at Enroll America, June 2017
Balancing Coaching And Academia
Today, Melinda works as a coach and consultant focusing on creativity, communications, leadership and career coaching. She is certified with the International Coach Federation and completed the Co-Active Coach Training Program. Melinda prides herself on bringing a commitment to mindfulness, deep listening, and engaged collaboration to her coaching work.
Melinda is also the co-founder of Syncreate, which offers creativity coaching, consulting, workshops, and retreats designed to enhance creativity in life and work, and to foster communication, collaboration, and community. To top it all off, she is still quite active in academia. In fact, she's working on her Ph.D. in Psychology with a Specialization in Creativity Studies at Saybrook University.
Let Wolfgang Career Coaching help you move forward in your career!
Contact us today if you'd like to work with Melinda.
We work nationwide and draw quite a few clients from Texas cities including Dallas, Houston, San Antonio and Fort Worth.