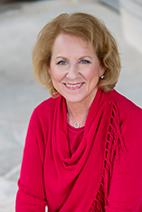 Diane Dean
Diane believes everyone can learn; it's just a matter of how. She also knows each of us has the internal resources to pursue and reach our desired outcomes. Assisting clients to discover their strengths and hidden resources along with building confidence and courage is Diane's goal with each person she works with.
Diane Dean is a Master Certified Coach with the International Coach Federation since 2000. She holds a Master's degree in Psychology and is a Master Trainer in NeuroLinguistic Programming (NLP). For more than 25 years, she has facilitated rapid and successful change for clients, individually and in teams. As head of Learning & Development for an international company for over 10 years, Diane created and assessed classes, facilitated and coached learning experiences in communication, conflict resolution, presentation skills, emotional intelligence and meeting management, to name a few. Diane cares that you meet your desired outcomes!
Over 10 years in HR and Learning & Development
Six years in Outplacement Services with an international firm
Over 25 years as an Academic, Career and Executive Coach
Authored 13 articles on learning for the Journal of NLP
Volunteers as a coach for non-profit supporting Social Entrepreneurs
Developed, facilitates experiential learning in The Horse Course©, focusing on communication, self-awareness and leadership skills for teams
Master Trainer of NLP and Certified Practitioners of NLP for over five year
Works with teens, professionals and Executives
Story
Diane Dean started her career as a therapist working at a school. Students were brought to her for behavior and attitude issues. She quickly found they often were scared, sad and frustrated from trying to learn and make good grades, without success, even though they tried. Diane taught them to learn how to learn and how their brains worked. She helped them finally achieve success.
Most kids resisted coming to a therapist, so she said, "I'm not a therapist; I'm a coach." Well… it worked! Then something even more amazing happened…
Working with children also meant working with their parents. When they how Diane understood how the brain works and how people are motivated, the parents started asking, "What else do you do?" They want coaching! Yes, Executive Coaching! Before long, Diane was a successful executive coach, all prior to coaching explosion that would come in the 90's!
Diane has been an Executive Coach since 1988 and Master Certified Coach with the International Coach Federation since 2000. Diane has the skills and experience to guide people to focus on outcomes and to make good career decisions. For more than 25 years, she has facilitated rapid and successful change for clients, individually and in teams.
Corporate Experience
For the past 10+ years, Diane led Learning & Development for a Technology Capital Equipment Sales & Service Company. As a consultant, Diane has worked with companies such as Square D, Dell Computers, Temple Inland Financial Services, Polycom, and Southwest Airlines, as well as numerous educational organizations and schools. She has presented nationally and internationally at conferences, including Association for Talent Development (ATD).
Schedule Diane
Book a session or an initial consultant with me today. Looking forward to meeting you!
Expertise
Influence Traits Assessment
Career Exploration & Decisions
Natural Abilities Assessment
My Why
I coach to learn. Alvin Toffler, renowned American Writer and Futurist said, "The illiterate of the future will not be the person who cannot read. It will be the person who does not know how to learn." I coach because I want to help people learn, either literally from a book or class, or about themselves or about their future career – whatever their outcome or goal is.
When we're stuck, we've stopped learning. Stopped using our brain in a way that gets us where we want to go. I believe everyone can change the way they learn and think – and move toward their goal. And for me, I feel alive when I am coaching and my client is learning!
My Ideal Client
My ideal client can be summed up in one word: willing. There may be hesitation and resistance at times, but a person who is willing to be introspective, work to be more self-aware, or be curious and experiment is a willing person.
Why I'm Passionate about Coaching
No one chooses NOT to succeed. Some people just don't know how or hold limiting beliefs about themselves. I was like that in learning until I was taught to understand how learning worked! It felt like I had gone to "OZ" and my world opened up. My confidence increased! I was so grateful that I want to share that kind of experience with others.
My Coaching Specialty
I actually have several coaching specialties, starting with Academic Coaching. My Executive Coaching – including leadership, presence, decision-making and communication among other skills — developed by request from leaders. In addition, Career Coaching is one area I have offered for over 20 years. The variety of assessments I use support coaching the client in understanding themselves in each of these coaching contexts.
Client Comments
"Diane coached me years ago when I made the decision to leave my corporate job. Her guidance and expertise were incomparable! Her insightful questions provoked new thinking on my part. My newfound perspective allowed me to take on challenges and opportunities that led to a rewarding and successful career. Diane's patience, perceptive nature, and wisdom made my career shift journey enlightening, productive, and fun."

Sara Canaday, Leadership Keynote Speaker ~ Author ~Executive Coach
Certifications, Credentials & Specialized Training
The Leadership Circle ProfileTM
The Birkman Method®
Myers-Briggs Type Indicator (MBTI®)
KII Keller Influence Indicator®
The Highlands Ability Battery and The Highlands Company Leadership Report
The Booth Company 360◦ Feedback Survey Instruments
Master Trainer of NeuroLinguistic Programming
Senior Consultant for Syntax for Change
Co-creator of Syntax Smart Leadership
Let Wolfgang Career Coaching help you move forward in your career!
Contact us today if you'd like to work with Diane.
We work nationwide and draw quite a few clients from Texas cities including Dallas, Houston, San Antonio and Fort Worth.