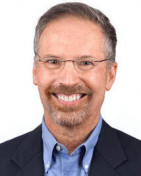 Coaching Since: 2014
Curt Mandell
Professional Career Coach, Leadership Coach
Oakland, CA
Expertise:
Business Vision Strategy
Confident Communication
Executive Coaching
Executive Presence
Influencing Skills
Leadership Development
Business Soft Skills
Career Assessment
Career Change Planning
Career Coaching
Career Counseling
Career Development/Transition
Confidence and Self-esteem
Confident Communication
Life Transition Coaching
Overcoming Fears
Appointment Types:
Credentials:
Professional Certified Coach (PCC) - International Coach Federation
Senior Professional Career Coach (SPCC) - Ready, Restart, Go
Masters of Arts, Management - John F. Kennedy University
Project Management Professional (PMP) - Project Management Institute
Leadership Program Graduate - Co-Active Training Institute
MA, Management & Leadership
Methodologies and Tools used:
Ideal Clients:
Career Changers
Executives
Human Resources
Individual Contributors
Mid Level Managers
Mid-Career Professionals
Curt's Story
Curt is a Career and Leadership Coach with over 30 years of experience as an executive, manager, consultant and coach working in Fortune 100 companies and in private practice. In addition to coaching, he has led a number of large, global projects impacting up to 100,000 employees and served as adjunct faculty in the University of San Francisco's Organizational Behavior program.
As a leadership coach, he has helped numerous leaders develop their capabilities, dialing up their impact and influence. Leaders report significantly improved performance of their teams, with higher levels of engagement. Most importantly, the leaders are more energized, creative and joyful at work after working with Curt.
In his career coaching work, he combines his decades of experience in the corporate world, with a passion to help people achieve profound, lasting personal and professional change including:
Making a career change
Falling in love with their work again
Landing that dream job
Getting promoted
Redefining life purpose and transitioning to the next life stage
He works with clients to gain clarity on their values, vision, purpose and priorities. He then guides them as they creatively explore career alternatives and find work that is impactful fulfilling.
What clients are saying about Curt...
"Curt has taught me new tactics to evaluate and plan my brand, as well as celebrate my successes." A.P., Financial Services Analyst
--
"I highly recommend Curt to anyone who is looking to take a meaningful look at their life." A.L., Senior Engineer
--
"I'm grateful to have found Curt; he not only gave me the tools and techniques to move forward but did so in a kind, patient and genuine way." L.V., Event Planner​ ​
--
Curt coached me for three months to assist with my job search. During this time, he helped me clarify my professional brand, refresh my resume, rewrite my LinkedIn profile and develop a job search strategy. He also was invaluable in improving my networking and interviewing skills. Most of all, his positive energy kept me going forward during down periods in the job search. In the end, I was able to land a great position at a great company
-- NM
Let Wolfgang Career Coaching help you move forward in your career!
Contact us today if you'd like to work with Curt.
We work nationwide and draw quite a few clients from Texas cities including Dallas, Houston, San Antonio and Fort Worth.